It's not "little known" but estate sales can provide some excellent values for those who are prepared to transport the furniture immediately.
The best prices are given to those who can close a cash deal on the spot and then immediately remove the item.
Also, some great furniture may be nicked up or badly scratched. The more work you are prepared to do on restoration the better the deal you can get.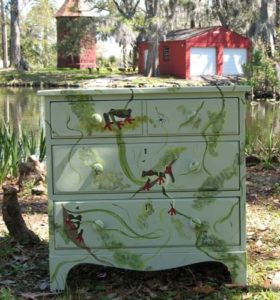 Before you restore, however, please read up on the topic and consult an expert. (There are experts online who will be happy to give free advice for simple questions.)
Improperly restoring or refinishing antique furniture can drastically reduce its value.
Know someone who might be interested in this post? Please like and share this post with them. If you have questions or comments please leave them below.