Secrets of the Furniture Industry Revealed
The Insider's Guide to Furniture
The Insider's Guide to Furniture was created to help furniture shoppers compare brands, evaluate quality and determine values. Learn which questions need to be asked and how to protect yourself against false or misleading claims and advertising. 
Need Advice?
The Insiders Furniture Guide provides clear, detailed answers to your specific questions. The information and advice found in this blog goes well beyond what you will hear from salespeople. Check out some of the previous Q & As and then send me yours. 
Making a Purchase?
Check out our independent brand comparisons and product  reviews. Avoid spending thousands of dollars on furniture designed to wear out within 5 years. Learn how to find the best possible quality and still stay within your budget.
Just Curious?
Are 50% off mattress sales real?  Does added fabric protection really work? Why is the leather peeling from my sofa? How long should my reclining sofa last? Is it cheaper to buy furniture online? Should I buy an extended warranty? 
Everything You Need to Know Before Making Your Next Furniture Purchase
Insider's Guide to
Balancing Cost and Quality
How much do good sofas cost?
How much should a good mattress cost?
Does leather furniture last longer?
Is solid wood furniture better?
Is it cheaper to buy furniture online?
Why does furniture fall apart so quickly?
Brands establish a manufacturer's reputation for quality. Perceptions of brand quality can linger for decades after it is no longer deserved. Trusted manufacturers can go bankrupt, selling off their once proud brands to the highest bidder.  The brand name lives on. The quality does not.
Broyhill is one prime example of this. The old Broyhill no longer exists. The brand name and trademark are now owned by Big Lots, whose fast growing Broyhill furniture line has nothing in common with the old family-owned Broyhill company.
Custom manufacturing is alive and well throughout the U.S.  Although most of the larger wood furniture manufacturers moved overseas in the 1980s and 1990s, there are still hundreds of small factories and local artisans remaining. Most custom upholstery sold in the USA is still Made in America.
Who are the the best furniture retailers? Is it possible to negotiate lower prices?  What are the advantages of buying online? Are those huge discounts really bargains?  Should you purchase an extended warranty? What is the most important thing you need to know before buying your next furniture?
Insider's Guide to
Furniture for Every Room Setting
Buying furniture is different than purchasing other expensive consumer products. There are thousands of brands. Very few are widely known. Quality and construction details are difficult to find. Incorrect and misleading information is everywhere.
Furniture Sales Tactics
Most consumers like discounts. A mattress selling for 50% off sells better than an identical mattress at the same price without a discount.
Furniture Warranties
Furniture warranties are legal documents carefully written to protect furniture companies. Consumers get less protection than most realize. 
Buying Furniture Online
Online furniture purchases have grown rapidly. 25% of all furniture sales are now made online. Buying online has both advantages & disadvantages. 
American-Made Furniture
Imported furniture sales are declining, due primarily to recent supply chain problems.  Furniture factories are moving back to the USA (and Mexico.)
RTA Furniture
Ready To Assemble furniture is a natural fit for online furniture retailers. Shipping costs have skyrocketed recently. RTA items are far cheaper to ship. 
Used Furniture
Used furniture can be the best way to get superior quality at reasonable prices. Furniture  purchased after 2010 often won't last as long.
Maintenance & Repairs
Problems with your furniture? Which parts can or can't be easily repaired? Leather sofas that receive regular care can last for 20 years and more.
Furniture Cleaning
The best way to clean your sofa is to search Google. For example, "How do I clean a polyester sofa with a wine stain?" Google will have a dozen or more answers.
Furniture History
Who invented Knockdown (RTA) furniture 300 yrs. before IKEA? Who made the first sofa sleeper?What was the most amazing piece of furniture ever made?
Insider's Guide to
How It's Made
Quality and construction are mysteries to most furniture shoppers. 
Furniture retailers and manufacturers offer limited details about the products they sell. The information provided is often misleading or inaccurate.
Terminology and descriptions can have vague or multiple meanings that may refer to very different materials, constructions and qualities.
For example, "All wood frames" can refer to solid wood, plywood or engineered woods.
"PU Leather" can refer to 100% polyurethane synthetic leathers, bonded leathers made with no polyurethane or other combinations of polyurethane, polyester and vinyl. 
The Insider's Guide attempts to provide answers to your furniture construction questions.
Upholstered Furniture
15 years ago a consumer survey reported that most prospective purchasers expected their new sofas to last 10 years.
More recently, a similar survey indicates that the expected lifespan of new couches is now only 5 years. 
 Although upholstered furniture styles (and prices) have not changed radically, quality has dramatically decreased over the past 15 years. 
Leather and Faux Leather Furniture
"Leather" can be a very confusing term when applied to furniture.
It is applied to both genuine leathers (made from animal hides) and various types of synthetic faux leathers.
In addition there are hybrid "bonded" leathers that combine the worst characteristics of both genuine and faux leathers.
Furniture Innovations
Reclining furniture has rapidly adapted to the new generation who grew up with social media and electronic connectivity.
As reclining furniture adds additional power options and communications functionality, consumers need to be aware of the relative fragility of the underlying seating compared to classic stationary upholstered furniture.
Mattress technology has rapidly advanced over the past decade. There are so many new and different mattress types, it can be difficult choosing which is best for you.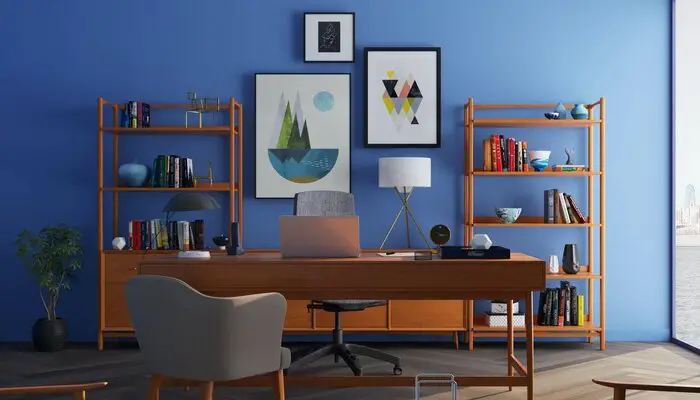 Style
How are furniture designs and styling changing? What are the newest trends and colors? What is the impact of changing technology?
Quality
Many home furnishings blogs and articles discuss the characteristics and features of high quality furniture. 
But what is the criteria for judging comparative quality in low and mid-priced furniture?
Cost
 Detailed furniture evaluations often require a cost analysis to explain the difference between design and construction factors that impact durability and functionality with others that are strictly cosmetic.
Sofas
What is the most important thing to know before buying your next sofa? It's not the frame or foundation. Even the cheapest frames will last 10 years or more. Cushions are usually the first part that wears out. How can you avoid cushions that will wear out in 5 years or less?
Sleepers
Sleepers are different than sofas, even those made by the same manufacturer. That's not obvious from the product descriptions. In most cases the product description is based on how the matching stationary sofa is constructed, not the actual sleeper sofa.
Mattresses & Beds
Mattresses are one of the most difficult types of furniture to shop for. There are so many different brands and very few points of comparison. This guide provides sources of information and methods for comparing different brands and mattress types.
Reclining Furniture
Reclining furniture is the fastest growing segment of the furniture industry. It is also one of the biggest sources of consumer complaints. Find out how reclining furniture is rapidly evolving and how to avoid the biggest problem areas 
Insider's Guide's
Blog Posts
I have been deeply involved with new product design & upholstered furniture manufacturing over the past 30 years. Previously, I purchased over $100 million of furniture as a buyer for a major furniture retail chain in the 1970s & 1980s. Please send me your...
Contact
Get in Touch with Our Experts