About
About Insider's Guide
"You get what you pay for!"
This is a well-known idiom, constantly repeated and fervently believed by furniture shoppers (and industry professionals) worldwide.
Unfortunately, it is frequently untrue.
Expensive furniture costing thousands of dollars frequently fails sooner than cheaper products sold for less than half the cost.
Every year, thousands of shoppers buy expensive furniture that falls apart within just a few years.
 The Insider's Guide To Furniture was created to help you avoid expensive mistakes.
It provides detailed information and answers to all your questions about furniture and home furnishings.
IGF features over 500 articles on furniture-related topics, including:
     Detailed brand & product quality comparisons
     Retail advertising & pricing strategies
     Manufacturing construction & cost analysis
     Confusing & contradictory furniture industry terminology
The articles, answers and opinions given in this blog are based on my 45 years working with hundreds of furniture manufacturers and retailers.
Thousands of articles are published every year on various furniture topics.
Almost all of them are written from very narrow viewpoints.
For example, interior design professionals create a large number of the most widely read articles.
The problem is that these professionals usually work exclusively with high end furniture. 
Their descriptions of what to look for from a quality perspective are not always useful to the 90% of shoppers who cannot afford to buy top of the line quality.
Reviews are often written by retail personnel who are familiar with only the limited number of brands that they personally sell.
Many of these retailers are unaware of how other brands of furniture are made.
More and more articles and reviews are being authored by "influencers." These are people who are paid to write about and sell specific products.
Influencers, salespeople and other "experts" never tell you about comparisons with alternative brands thatmay be just as good or better than those they are trying to sell.
As quality has declined, consumers have become more and more concerned about how their furniture is constructed and how long it will last.
Salespeople give very little help.
Websites and marketing materials often have no information at all about construction and quality.
Furniture descriptions and specifications are often undecipherable by consumers (and industry professionals) who are not familiar with confusing and contradictory furniture terminology.
The Insider's Guide to Furniture is here to demystify the furniture buying experience and to help you avoid costly mistakes.
Please send me your question. Most answers are sent within 24 hours.
Jeff Frank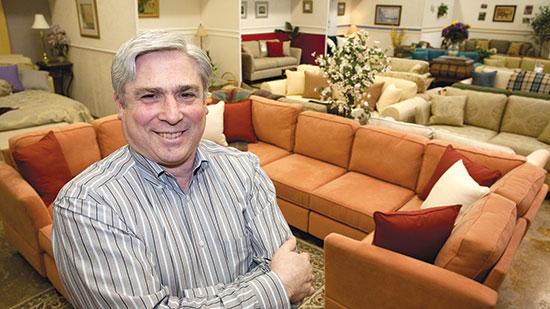 About the Owner
Jeff Frank is a 45 year veteran of the furniture industry.  He has worked directly with hundreds of manufacturers, retailers, designers and suppliers. 
Jeff's manufacturing company, Simplicity Sofas, founded in 2007, was awarded the $20,000 Grand Prize in a nationwide competition for "Most Innovative U.S. Small Business." 
Jeff retired from Simplicity Sofas after 15 years to devote full time to launching and administering the Insider's Guide to Furniture blog.
Over the past 30 years, Jeff has been directly involved in all aspects of furniture manufacturing, online retailing and new product design.
His origins in the furniture industry date back to 1976, hired out of college as a Sales Manager in a 1 person furniture department. Subsequently, he became a store manager.
Jeff moved on to become a Buyer for one of the Top 50 furniture retail chains in the U.S.
Over an 8-year period, he negotiated and purchased over $200 million of furniture and mattresses from hundreds of large & small furniture manufacturers, 
Other duties as a buyer included setting selling prices, merchandising, advertising (including setting special sale pricing), customer service, and many additional functions.
For 6 years, between being a retail buyer and owning a manufacturing firm, Jeff was a sales consultant for several major furniture manufacturers, including Ethan Allen, Flexsteel and Bassett.
Jeff has also worked many years on new product development, receiving  7 patents for multi-functional furniture designs.  
As a result of all the different industry segments Jeff has participated in, he has acquired a unique overall view and a detailed knowledge of the furniture industry.
Over the past decade, Jeff has published nearly 2000 articles on home furnishings topics.
Over 500 of the more recent ones can be found in this Insider' Guide to Furniture blog. 
It's not only top-quality furniture that we have a passion for.  It's also service.  We don't think you should have to be an industry insider to be able to get the highest quality furniture at the best possible prices.  That's a part of this business we love: sharing our enthusiasm and experience.
About the Insider's Guide
Our Goal
Above all, we want to help.  We've navigated the ins and outs of the furniture industry for decades.  And we want to take that knowledge and share it.  That's why we created the Insider's Guide.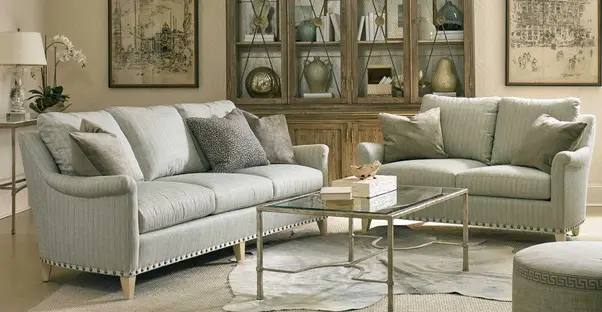 We want to meet like-minded people.  So if you're interested in learning more about furniture or contributing to the Insider's Guide, let us know!  We'd love to talk about how we can help.  With our advertising, publishing, and consultation services, we're always making new connections.
Frequently Asked Questions
Shopping like a furniture insider isn't something that can be developed overnight.  That's why we're here to help.  Whether it's answering questions, bouncing ideas, or just to giving advice, we're happy to help.  And if these don't answer your questions, we're only an email away!
How Can I Save Money Buying Furniture?
In many cases, saving money on furniture comes down to knowing what you're looking for and asking the right questions.  We advise reading through some of our guides to learn the lingo for leather furniture, fabric furniture, and mattresses.
What Are the Most Common Furniture Buying Mistakes?
The most common traps when buying furniture are extended warranties and 50+% off sales.  But not all warranties are bad and not all sales are scams.  And learning the right things to look for can save you future headaches and money.
Is the Most Expensive Furniture Always the Best?
With furniture, it's a safe bet to assume quality and price rise together.  Generally, a more expensive sofa tends to last longer than a $100 one.  But it is possible to find high-quality furniture that doesn't break the bank.  If you know where to look.
Will You Directly Negotiate With Retail Sellers For Me?
Yes! The Insider's Guide to Furniture will middleman any furniture sales for you.  We can make sure you're getting the best prices and can prevent any fast-talking salesmen from taking advantage of someone new to furniture buying. 
How Can You Help Me Make Better Furniture Buying Decisions?
A good place to start is our Insider's Guides.  We offer advice on buying many different types of furniture, from leather to fabric.  We also function as consultants and readers bring their questions to us.  We even negotiate directly with sellers.
Contact
Get in Touch with Our Experts