About
About Insider's Guide
This blog is the culmination of my 45 years in the furniture industry. It includes more than 500 articles I have written over the past few years. 
I first entered the furniture industry in 1976 as a salesperson, working in a local furniture store. 
One year later I was hired as a buyer for a major furniture retail chain, one of the 50 largest in the U.S. at that time. I was completely unqualified for the job when I was hired.
Over the next 8 years, I purchased several hundred million dollars of  furniture in all categories. 

As a buyer, I communicated and negotiated with hundreds of different sales managers and owners of furniture manufacturing firms.
I personally met with many of these executives at the multiple furniture markets we attended each year.

Subsequently, I became a partner in a consulting firm that specialized in getting U.S. government contracts for manufacturers in several different industries. I was the "furniture specialist," working with several of the largest U.S. furniture manufacturers, including Flexsteel

,

Ethan Allen

and

Bassett

.
In 1990, I left the consulting firm to work on a new project, designing a line of high quality sofas and sleepers that could fit through narrow doors and stairways.
     Over the next 5 years, my partners and I received 5 patents. These were licensed         to the world's largest furniture manufacturer (at that time.) The parent company         owned 20 different furniture manufacturers.
     A new company, Simply Together

, was set up to make manufacture these        products for sale to major retailers.  

     Simply Together closed after 3 years and $25 million in sales. The furniture sold       very well, but could not turn a profit.
10 years later, my partner and I re-designed the Simply Together product line. This time the company was set up to be a manufacturer selling direct to the public online. (This was before Wayfair and Amazon became major online furniture retailers.)
Simplicity Sofas opened for business in 2007 and is still making and selling the world's only high end Ready to Assemble sofas, sleepers and sectionals. 
Recently, I retired from Simplicity Sofas to devote full time to this Insiders Guide to Furniture. IGF is an extension of a popular blog I started on the Simplicity Sofas website.
Throughout my career, I have been very aware of the horrendous customer service that is accepted as "normal" throughout the furniture industry.
I have written several articles (for customer service professionals) on how and why this mindset needs to be changed.
Furniture quality has also declined. Over the past decade (until very recently) furniture retail prices have barely moved.
Meanwhile, virtually every raw material used has more than doubled in price. The result is many mid-priced mass produced sofas, that used to last 10 years or more, now need to be replaced in 5 years or less.
As quality has declined, furniture shoppers have become more and more concerned about how the pieces are constructed and how long they will last.
Salespeople give very little help. 
Websites and marketing materials often have no information at all about construction and quality.
When specifications are listed, they are often undecipherable by consumers who are not familiar with furniture industry terminology. 
Thus, the Insider's Guide to Furniture was born. 
It is a compilation of brand reviews, shopping tips, and furniture guides drawn from thousands of consumer questions and more than 500 published articles written over the past few years. 
It is also a resource for anyone looking to buy furniture, from confused consumers to industry professionals. 
Jeff Frank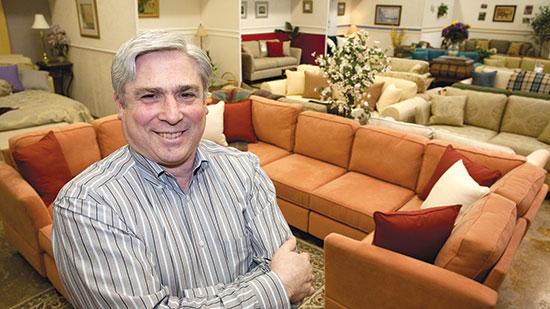 About the Owner
Jeff Frank is a 45 year veteran of the furniture industry.  He has worked directly with hundreds of manufacturers, retailers, designers and suppliers. 
Mr. Frank has been awarded 7 patents for multi-functional furniture designs. Additional awards include:
The $20,000 Grand Prize in a nationwide competition for "Most Innovative U.S. Small Business." 
Named a finalist for the international CX (Customer Experience) Innovation Awards.
These awards are presented by the 1500+ member Customer Experience Professionals Association (CXPA). 
It's not only top-quality furniture that we have a passion for.  It's also service.  We don't think you should have to be an industry insider to be able to get the highest quality furniture.  That's a part of this business we love: sharing our enthusiasm and experience.
About the Insider's Guide
Our Goal
Above all, we want to help.  We've navigated the ins and outs of the furniture industry for decades.  And we want to take that knowledge and share it.  That's why we created the Insider's Guide.  So that anyone excited about furniture can share and learn.  And maybe teach us a thing or two!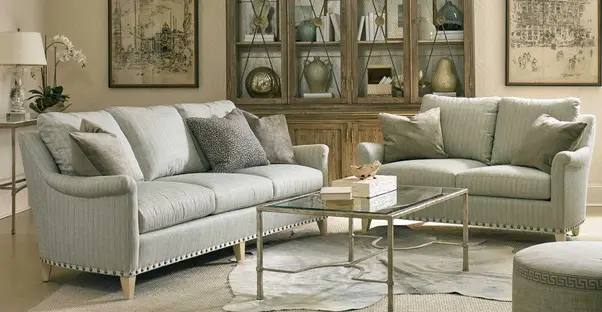 We want to meet like-minded people.  So if you're interested in learning more about furniture or contributing to the Insider's Guide, let us know!  We'd love to talk about how we can help.  With our advertising, publishing, and consultation services, we're always making new connections.
Frequently Asked Questions
Shopping like a furniture insider isn't something that can be developed overnight.  That's why we're here to help.  Whether it's answering questions, bouncing ideas, or just to giving advice, we're happy to help.  And if these don't answer your questions, we're only an email away!
How Can I Save Money Buying Furniture?
In many cases, saving money on furniture comes down to knowing what you're looking for and asking the right questions.  We advise reading through some of our guides to learn the lingo for leather furniture, fabric furniture, and mattresses.
What Are the Most Common Furniture Buying Mistakes?
The most common traps when buying furniture are extended warranties and 50+% off sales.  But not all warranties are bad and not all sales are scams.  And learning the right things to look for can save you future headaches and money.
Is the Most Expensive Furniture Always the Best?
With furniture, it's a safe bet to assume quality and price rise together.  Generally, a more expensive sofa tends to last longer than a $100 one.  But it is possible to find high-quality furniture that doesn't break the bank.  If you know where to look.
Will You Directly Negotiate With Retail Sellers For Me?
Yes! The Insider's Guide to Furniture will middleman any furniture sales for you.  We can make sure you're getting the best prices and can prevent any fast-talking salesmen from taking advantage of someone new to furniture buying. 
How Can You Help Me Make Better Furniture Buying Decisions?
A good place to start is our Insider's Guides.  We offer advice on buying many different types of furniture, from leather to fabric.  We also function as consultants and readers bring their questions to us.  We even negotiate directly with sellers.
Contact
Get in Touch with Our Experts