ASK THE EXPERT
See What Others Have Asked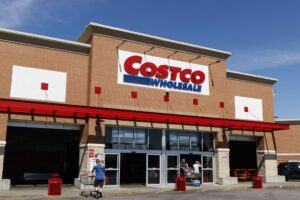 Anyone with a limited furniture budget should consider Costco. The discount retailer sells at a much smaller profit margin than furniture stores. Costco's 100% Satisfaction Guarantee is the best warranty anywhere for furniture.
Jeff Frank is a 45-year veteran of the furniture industry. 
He has worked directly with hundreds of manufacturers, retailers, designers, and suppliers.
Jeff's manufacturing company, Simplicity Sofas, founded in 2007, won the $20,000 Grand Prize in a 2012 nationwide competition for "Most Innovative U.S. Small Business."
Simplicity Sofas was one of the first furniture manufacturers to sell Direct to Consumer. The brand was selling nearly 100% of sales through its online website several years before Amazon and Wayfair popularized the concept.
After 15 years, Jeff retired from Simplicity Sofas to devote full time to this Insider's Guide to Furniture blog.
Over his career, Jeff has been directly involved in all aspects of furniture manufacturing, retailing (both stores and online), and product design.
In the 1970s and 1980s, Jeff was a Buyer for a major furniture retail chain, purchasing over $200 million of furniture & mattresses.
As a Buyer, Jeff negotiated with hundreds of large & small furniture manufacturers. He also set pricing for Special Sales Events and the everyday showroom prices.
Other responsibilities included merchandising, advertising, customer service, and more.
In between Jeff's work as a Buyer and his ownership of a furniture manufacturing firm, he formed a product design team that created a new type of modular, ready to assemble furniture.
Jeff has received 7 patents. 5 of these were licensed to a major furniture manufacturer, accounting for over $40 million in sales.
Jeff has been writing about the furniture industry for over a decade.
He has published more than 2000 articles & reviews, with over 2 million views.
The Insiders Guide To Furniture includes over 500 articles and reviews. Several of these are constantly being re-written and updated.
Research is ongoing. Jeff visits the International Home Furnishings Market in High Point, North Carolina to view new products. He also speaks frequently with factory executives.
He is happy to receive your Ask the Expert questions about product quality & value, brand comparisons, design & construction, costs & pricing, customer service & warranty issues, and many more furniture-related topics.