Unknown.
Combining these two mattress constructions can be very good or very bad. Or somewhere inbetween.
Saatva makes an excellent hybrid memory foam/coil spring mattress.
It is also possible to use lower quality (or lower amounts) of memory foam and combine it with inferior coil springs and create a very poor mattress.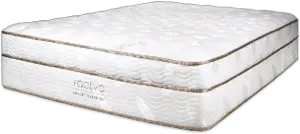 Note: I have no connection with the Saatva mattress company.
Know someone who might be interested in this post? Please like and share this post with them. If you have questions or comments please leave them below.