Here is my favorite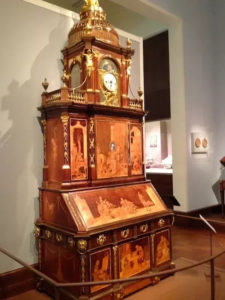 An amazing combination of antique craftsmanship, art and magic… David Roentgens' Berlin Secretary Cabinet!
Best of the Best in furniture craftsmanship.
To truly appreciate this piece you need to see the 2 minute video.
Know someone who might be interested in this post? Please like and share this post with them. If you have questions or comments please leave them below.