Wayfair is currently one of the largest furniture sellers in the U.S.
For 2017 Wayfair reported that sales had increased by $1.4 billion to $4.7 billion, up 42.5% for the year.
That is a healthy chunk of the total $15 billion of furniture sold online in 2007
The company lost $244.6 million.
Wayfair has a huge selection of furniture and home furnishings related products. The company claims that 10,000 different companies sell over 1 million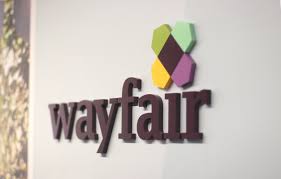 products.
Many of the furniture companies who sell through Wayfair also sell the identical products through many other online websites, including Amazon, Overstock, Zulily, Hayneedle and several others.
Products cover all furniture categories and almost all price ranges.
Prices are competitive with brick and mortar retailers and also with other online retailers. Don't expect to find deep discounts that are not available anywhere else.
Most of the furniture shown will feature a "discount" from a "manufacturer's suggested retail" or "comparative" pricing.
Similar "discounts" will be found everywhere else the same product is being sold.
Although Wayfair's furniture lineup features thousands of high priced items (some selling for several thousand dollars) those items are rarely sold.
The average Wayfair furniture sale is approximately $600. The average sale for all products is slightly above $200.
Wayfair's primary advantage is convenience. Shopping on their website is considerably less stressful than visiting multiple brick and mortar stores.
In addition they are pretty good at customer service. Furniture companies are notorious for poor customer service, particularly when damaged items or returns are involved.
Wayfair's distribution system is set up so that they are not financially responsible for most of the costs if a customer wants to return a product. That is the responsibility of the supplier.
As a result Wayfair is not responsible for most of the costs involved in returns or damaged products. Consequently they are more open to accept returns and take care of problems than most brick and mortar retailers.
Before purchasing furniture or any other expensive consumer product I strongly recommend researching both the manufacturer and retailer to determine whether they sound like companies you want to buy from.
The simplest way to do this research is to go to Google and search for "Reviews and Complaints" for each specific company that you are considering for a major purchase.
You may be amazed and appalled at what you find for many well known retailers and brand name manufacturers.
Know someone who might be interested in this post? Please like and share this post with them. If you have questions or comments please leave them below.