Does DreamSofa make durable, affordable sofas?
I'm looking for two mid-century modern sofas or a sectional for $5000 max.

There seem to be so many brands, and they all look alike.

How do I tell which sofas and sectionals won't fall apart within a few years?

Where can I find the best quality furniture that I can afford?
Answer:
DreamSofa custom built sofas & sectionals are surprisingly affordable & durable.
DreamSofa is a California furniture design & custom manufacturing firm.
Prices are competitive with mass-produced brands.
Eastern furniture shoppers may not be familiar with the DreamSofa brand, but West coast commercial accounts and  interior design professionals are more aware.
But Apt2B is a well-known national brand.
DreamSofa makes Apt2B's better quality custom built seating.
Since the company opened in 2013, there have been extremely few negative reviews.
DreamSofa custom-built sectionals are exceptionally affordable & long lasting.
I have reviewed and analyzed hundreds of furniture companies over the past few years.
I also evaluate and recommend specific products based on the individual requirements of readers who ask for my assistance.
In very rare cases, I discover a furniture brand that is demonstrably superior in 1 or 2 specific (usually very narrow) market niches.
DreamSofa stands out in 4 different product niches.
Sofas (fabric) < $3000
Sectionals (fabric) < $4000
Sofa Sleepers (fabric) <$3000
Sectional sleepers (fabric) < $5000
All 4 Categories listed above include Modern, Mid-Century, Classic & Contemporary Styles
DreamSofa's custom built sofas, sectionals, & sleepers ship fully assembled.
They do not arrive in flat boxes, requiring assembly, like "Sofa in a Box" brands.
When ordered with the "Plush" cushion option, DreamSofa furniture is more comfortable & will last 3 times longer than Sofa-in-a-Box brands.
One important requirement for any company on my short list of highly recommended brands is that its furniture must be extremely durable.

All seating must have an average estimated lifespan of 10+ years.

All seating priced above $4000 must have an estimated lifespan of 15+ years.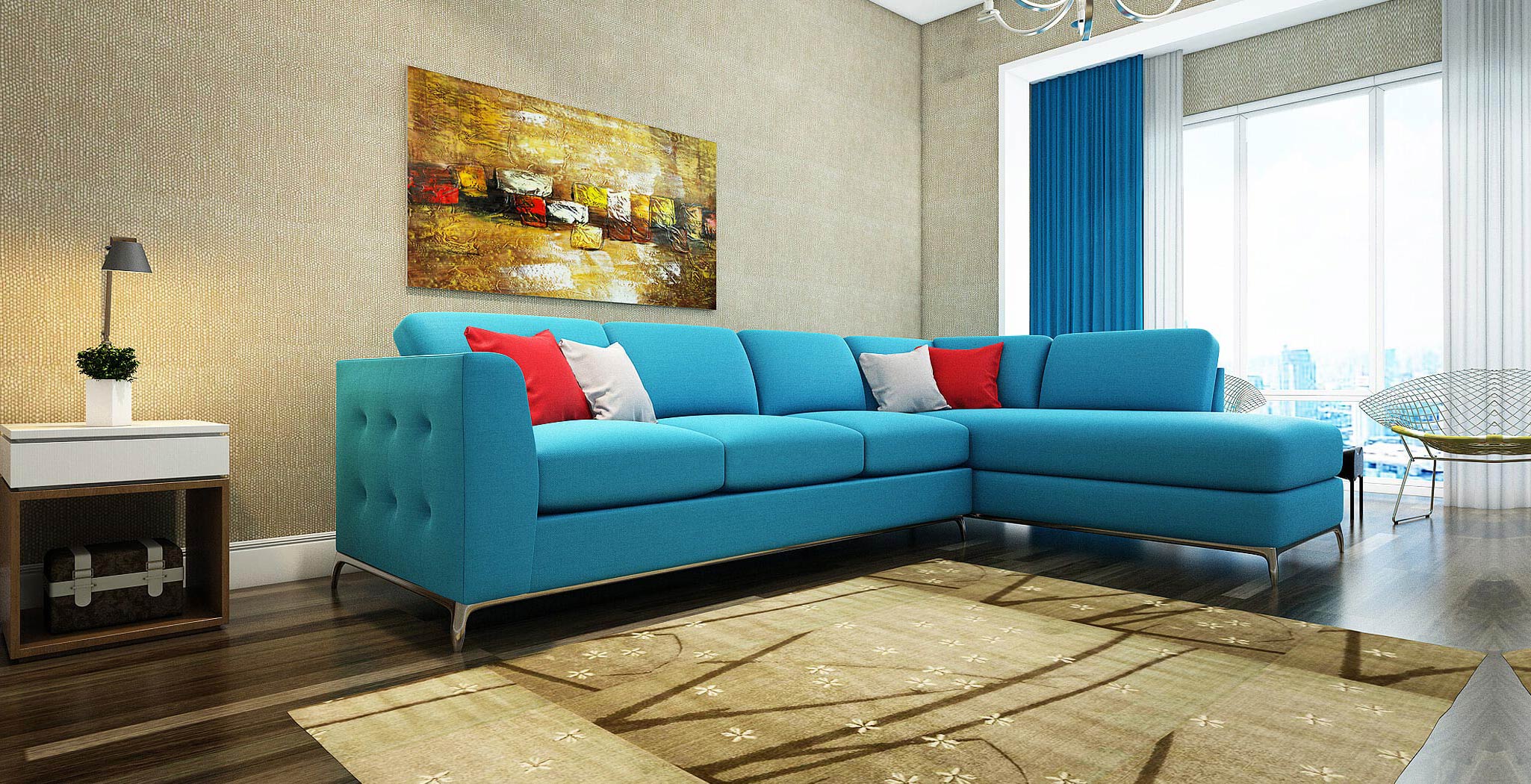 All DreamSofa custom built sofas & sectionals have solid hardwood frames and sinuous wire foundations.
Frames and foundations should hold up for 15 – 20+ years.
DreamSofa describes its foundation as "Hand-tied sinuous wire." 
I'm not sure what that is.
The company describes it as, "The springs are hand–tied from each joint to anchor them to the frame, ensuring balanced weight distribution throughout the seating area of the sofa."
Evidently, that it is supposed to add some extra comfort to a standard sinuous wire foundation.
8 way hand tied foundations are available as a custom option.
DreamSofa offers an unparalleled selection of sofas, sectionals & sleepers.
The line offers more styles, sizes, & options than any other Direct to Consumer brand I am aware of.
Every frame can be ordered in custom sizes.
63 different sofa styles.
Each sofa is available in 4 alternative sizes plus custom sizes.
126 different sectional styles.
Each sectional is available in 5 alternative sizes plus custom sizes.
62 different sofa sleeper styles.
Each sofa sleeper is available in 3 alternative sizes plus 3 alternative mattresses.
126 different sectional sleeper styles.
Each sectional sleeper is available in 3 alternative sizes plus 3 alternative mattresses.
CLASSIC Sleeper Mattress: 4″ foam mattress designed for comfort and support.

LUXE Sleeper Mattress: 6″ Luxe Pillow Top Innerspring Mattress – our top-rated mattress with 4″ innerspring and a plush 2″ pillow top.

DREAM Sleeper Mattress: 5″ Memory Foam Mattress designed for plush comfort and cooling.
Although the Dream Memory foam mattress is the most expensive, my personal choice for comfort and durability is the Luxe Mattress.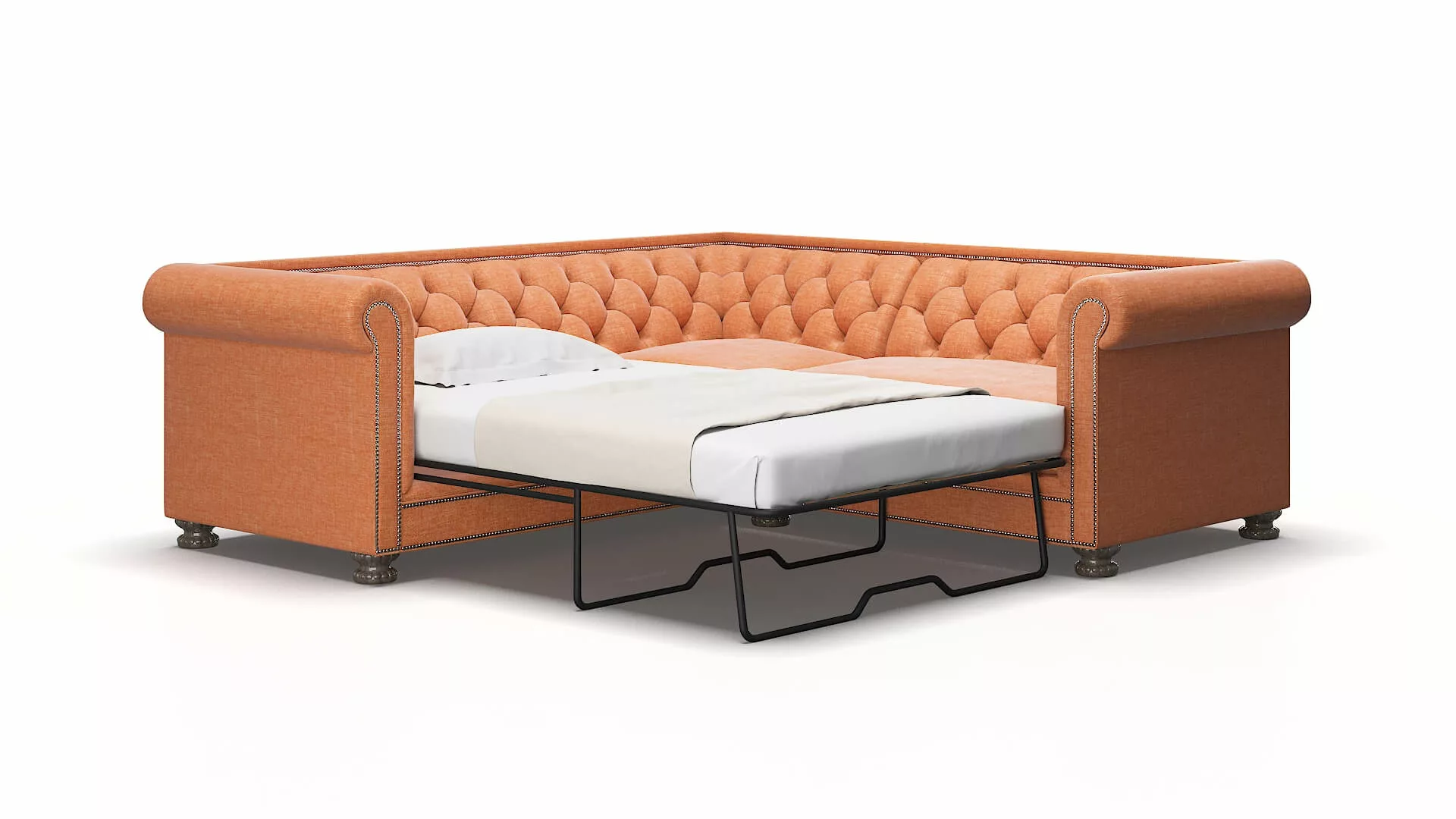 Cushions determine the durability of most low & mid-priced sofas.
When the cushions wear out, it's time to replace the sofa.
Why do so many sofa cushions wear out after 5 years or less?
"Price" is the biggest single factor in their customer's decision whether to buy.
Accordingly, manufacturers receive tremendous pressure to "cut costs."
The easiest place to cut costs is on components hidden inside the sofa, where the customers can't see.
The result is often cheap engineered wood frames and flimsy foam cushions. Likewise, foam is one of the most expensive components in upholstered furniture.
Cheap engineered frames will usually hold up for at least 10 years.

Cheap foam cushions often wear out within 5 years or less.
Most furniture store salespeople find it easier (and faster) to sell something inexpensive than try to explain why a more expensive piece, that lasts longer, is a better value.
A sofa with 1.8 density cushions may need replacement within 5 years.
An identical sofa with 2.5 density cushions, priced $300 higher, often lasts 15 years or more.
When brand new on the showroom floor, both sofas may look and feel exactly the same.
This is not just a problem for "cheap" furniture.

There are $3000 sofas and $5000 sectionals, covered in beautiful, expensive leather, built with flimsy frames and cheap foam cushions that will need replacement after just a few years.
DreamSofa offers multiple cushion options.
Cloud: 1.8 lbs (soft) – 28 ILD (Estimated lifespan 3 – 5 years.)

Wave: 2.0 lbs (medium) – 36 ILD (Estimated lifespan 5 – 7 years.)

Performance: 2.2 lbs (firm) – 44 ILD (Estimated lifespan 8-10 years)

Benchmade: 2.5 lbs (extra firm) – 50 ILD (Estimated  lifespan 12 -15+ years.)

Plush: Combines 2.5 lb. 36 ILD medium firm foam with fabric covered steel coil marshall unit coil springs. (Estimated lifespan 15+ years.)

Spring Down: Combines 2.5 lb. 36 ILD medium firm foam with fabric covered steel coil marshall unit coil springs. A topper filled with feathers and down is added above and below the coil springs for increased softness. (Estimated lifespan 15+ years.)

 The Plush is the best value. 

The Spring Down option is more expensive, but adds only a minimal difference in comfort and will not last any longer than the Plush cushion option.
Explaining Cushion Density & Firmness options and comparisons.
Density is the primary factor that determines how long the foam will last before losing its resiliency (ability to bounce back) and comfort.
Higher density foams last longer.
Density is measured in lbs. per cubic ft. (or kgs. per cubic meter for some cushions made overseas.)
Foam firmness is measured on an ILD (Interior Load Deflection) Scale.
Higher ILD numbers indicate firmer foam.
Firmer foam does not last any longer than soft foam with the same density.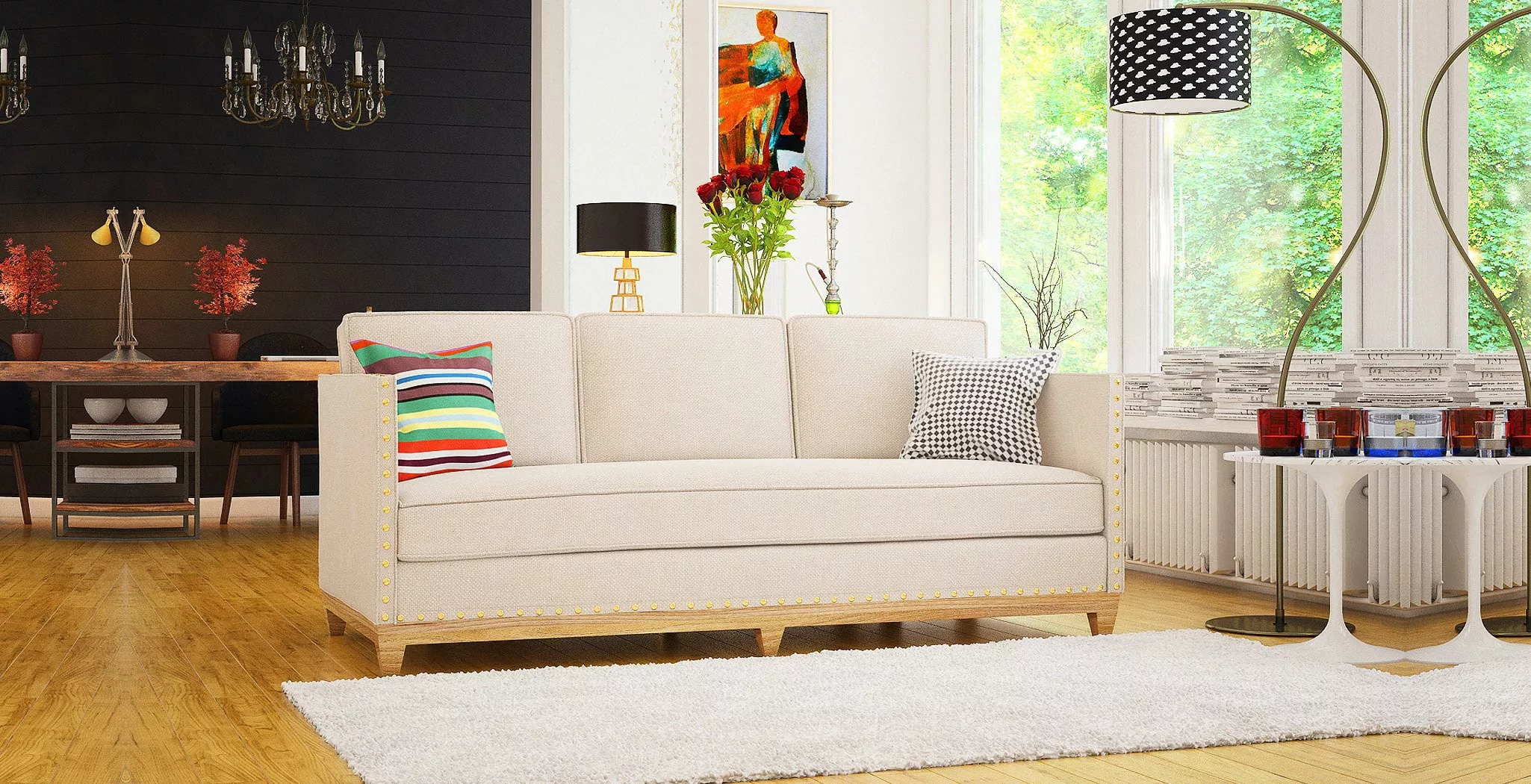 DreamSofa's website offers over 1500 different individual furniture products.
That doesn't include 6 different cushion options for each item or hundreds of different fabrics.
Fabrics are neatly organized by color and category for fast searching. 
Cleanable
High Performance
Oeko-Tex Certified
Kid Friendly
Cat Friendly
Dog Friendly
It's very easy to find fabrics that meet your specific requirements.
Full details on every fabric, including fiber content, number of rubs, fabric type, and fabric care are easily found.
The DreamSofa website makes it easy to order furniture without speaking with anyone in sales or customer service.

But it would be a good idea to check in with one of Dream Sofa's Designers before placing your order.

There are custom options and benefits that do not appear on the website.
DreamSofa's Warranty and DESIGNxCHANGE programs are unusually consumer-friendly.
By themselves, these two programs are a major reason to buy from this company.
Furniture warranties and Extended Warranties result in thousands of very upset consumers each year.
Furniture shoppers don't realize most furniture warranties are written for the protection of the furniture retailers and manufacturers, not the people buying the furniture.
They are unaware that most of the "guarantees" that seem to be promised in bold print at the top of the document aren't really guarantees.
They are nullified by numerous "exclusionary clauses" buried deep  down in the document in small print.
DreamSofa has a lifetime warranty on its frames, foundation & craftsmanship.
Cushions have a 3 year warranty.
DreamSofa customers have 100 Days to return their furniture if not 100% satisfied.
DreamSofa's DESIGNxCHANGE program is unusual.
As described on the website:
We offer free exchanges during the warranty phase for any cushion that is deemed to be sagging or sinking due to manufacturing defects.

After the initial three-year warranty period, foam replacements are usually priced at $49, and cover replacements at $99, though prices may vary depending on the style.

Each client's dedicated CARE agent will work with them to find the ideal cushion replacements to address their requirements.

This service allows customers to replace, exchange or order additional foam inserts and covers at any point, enabling them to wash covers or swap out foam cores to achieve a softer or firmer feel.
This Cushion Exchange program is unique in the furniture industry.
It eliminates a major concern that many people have about buying upholstered furniture without first trying it out.
If the cushions don't feel right, you can swap them out for softer (or firmer) replacements.
---
If you like my Insider's Guide To Furniture please encourage your friends and family to check it out.
My 45 years in the furniture industry have provided me with a detailed knowledge of furniture brands, construction, quality & value.
Over the past decade, I have written over 2,000 articles, reviews, and answers, seen by over 2 million viewers.
If any information on this website is out-of-date or inaccurate, please let me know and it will be promptly corrected.