Experience, knowledge and communication skills in an interior designer cannot be underrated.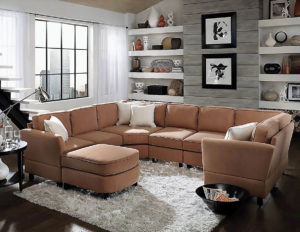 For every highly experienced professional who actually earns a living in this difficult profession, there are dozens of amateurs or wannabees (with or without professional credentials) who dabble for a short time before disappearing.
Knowledge of design principles, color coordination and personal taste are only the beginning for a really good interior designer.
As he/she gets more experience they are also making personal contacts with multiple manufacturers, artisans and retailers.
These contacts can be extremely valuable. For example the best artisans may be so busy that they will turn down commissions from new customers and agree to work only with those they have worked with before.
Also, craftspeople and suppliers are more likely to give better pricing or delivery priority to someone with whom they have had previous good experiences.
On the other hand, interior designers can easily get "bad reputations" for being overly fussy, giving vague instructions which can be easily misinterpreted or constantly changing specifications.
Photo by Blue Ocean Design – Look for living room design inspiration
Those designers may have more difficulty finding companies or individuals willing to work with them, and those who do may charge higher prices and impose restrictions.
Manufacturers usually have more tolerance for "obnoxious" designers than artisans, but even they have their limits.
Meanwhile there are many online websites dedicated to interior design for those who wish to do it themselves.
Houzz, ApartmentTherapy and Spruce are only thee of many websites dedicated to helping both professionals and amateurs with interior design information.
Photo by DMA Architecture – Browse living room photos
In March 2017 Furniture Today, the primary trade publication for the furniture industry, conducted an online survey to determine how consumers felt about interior designers.
The study indicated that only 19% of consumers have used interior designers. 81% have not.
41% of consumers indicated that they would not even consider using an interior designer.
By far the biggest reason given for not using a designer was cost. 69% of consumers indicated that cost was the primary factor. 23% stated that they preferred to do their own decorating. 6% cited the time commitment needed to work with a designer.
Age was also a significant factor in how people felt about using interior designers.
49% of baby boomers stated that they would consider working with a designer compared with 65% for both Generation X and Millenials.
Other statistics included in the report indiated that for consumers who strongly agreed or disagreed:
80% felt that interior designers were expensive.
58% preferred to decorate their homes themselves
48% said that if they were rich they would hire an interior designer.
24% felt that interior design was simple enough for anyone to do and that a professional was not needed.
Know someone who might be interested in this post? Please like and share this post with them. If you have questions or comments please leave them below.