Question:
There seem to be so many interior designers where I live.

How do I find someone good who won't charge too much?

Do I even need one?
Answer:
Experience, knowledge and communication skills in an interior designer cannot be underrated.
Not everyone who is buying furniture needs a professional interior decorator or designer.
But when professional help is needed, it is important to find someone who is highly experienced and knows what they are doing.
For every highly experienced professional who actually earns a living in this difficult profession, there are dozens of amateurs or wannabees (with or without professional credentials) who dabble for a short time before disappearing.
Knowledge of design principles, color coordination and personal taste are only the beginning for a really good interior designer.
As an interior design professional gets more experience, they are also making personal contacts with multiple manufacturers, local craftspeople and retailers.
These contacts can be extremely valuable.
For example, the best craftspeople may be so busy that they turn down commissions from new customers and work only with those they already know are knowledgeable and reliable.
Artisans and suppliers are also more likely to give better pricing or delivery priority to someone with whom they have had previous good experiences.
New customers (and inexperienced professionals) who are unfamiliar with furniture or design often give vague instructions or are constantly changing specifications.
Custom furniture makers hate this. They are never fully compensated for extra hours spent on changes that are demanded midway through the project.
Novice designers and non-professionals may have more difficulty finding companies or individuals willing to work with them.
Those who do accept the work may charge higher prices and impose restrictions.
If you do use a design professional with limited experience, make sure they are working with a larger firm.
Interior design firms may have resources, contacts and experience that part-time independent designers are lacking.
Many online websites are dedicated to interior design for those who wish to do it themselves.
Houzz, ApartmentTherapy and Spruce are only three of many websites dedicated to helping both professionals and amateurs with interior design information.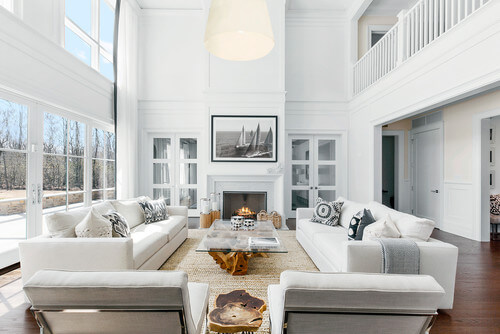 Furniture Today, the primary trade publication for the furniture industry, conducted an online survey in 2017 to determine how consumers felt about interior designers.
The study indicated that only 19% of consumers have used interior designers. 81% have not.
41% of consumers indicated that they would not even consider using an interior designer.
By far the biggest reason given for not using a designer was cost.
69% of consumers indicated that cost was the primary factor.
23% stated that they preferred to do their own decorating. 6% cited the time commitment needed to work with a designer.
Age was also a significant factor in how people felt about using interior designers.
49% of baby boomers stated that they would consider working with a designer compared with 65% for both Generation X and Millenials.
Other statistics included in the report indicated that for consumers who strongly agreed or disagreed:
80% felt that interior designers were expensive.
58% preferred to decorate their homes themselves
48% said that if they were rich they would hire an interior designer.
24% felt that interior design was simple enough for anyone to do and that a professional was not needed.
If you like my Insider's Guide To Furniture please encourage your friends and family to check it out.

Unlike other furniture review sites, I do not solicit or accept payment from any of the brands reviewed or mentioned on my website.

My 45 years in the furniture industry have provided me with a detailed knowledge of furniture brands, construction, quality & value.

Over the past decade, I have written over 2,000 articles, reviews, and answers, seen by over 2 million viewers.

If any company or individual feels that the information on this website is out-of-date or inaccurate, please let me know and it will be promptly corrected.